Thu, October 18, 2012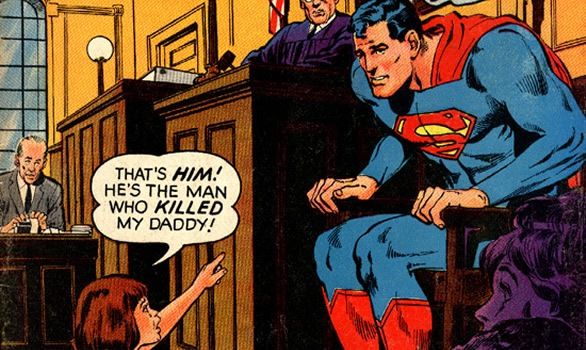 The Siegel/Shuster heirs don't have my sympathy. And that bullshit "Letter" written by co-creator Jerry Siegel's daughter (You can read it here) was a piss-poor attempt at gaining fan-support against big-bad Time Warner. You totally aren't cynically thinking us fans are idiots and don't understand that this continued legal disputes against Warner won't affect Superman negatively.
I have one simple question were I ever in their presence. One they can't answer. When your dads created Superman and sold away the rights fair and square decades ago, what grounds do you have to claim money now? This is 100% about grabbing as much cash from the Big Blue Boy Scout and don't let anyone tell you otherwise.
The LA Times has a great breakdown on the latest court rulings. It's all a bunch of legal word-salad but in lament's terms, Time Warner defeated the estate of co-creator Joe Shuster's attempt at terminating their half of the copyright. Essentially they tried to weasel their way outta a 1992 agreement:
"Had Warner and its DC Comics subsidiary lost the case, they would have soon been unable to continue using certain key elements of the Superman mythos -- including his super strength and speed, secret identity as Clark Kent and girlfriend Lois Lane --without reaching a costly new agreement with the estates of Shuster and co-creator Jerry Siegel."
That, in effect, means puts less pressure on Zack Snyder's The Man of Steel, which the studio would have been stuck with any changes to the Superman mythos from here on out until any settlements. Far from over but this means you won't stop seeing Superman in his red and blue suit beyond next year.