Sun, October 20, 2013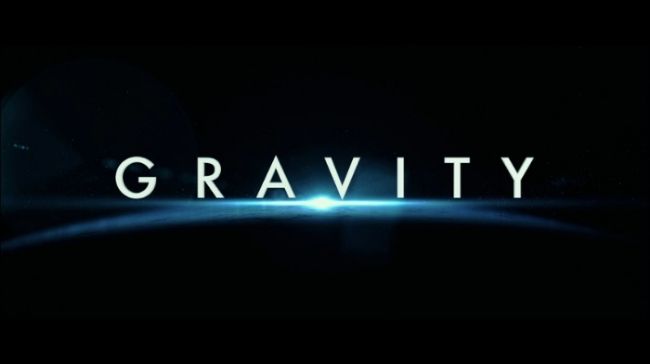 I would just like to notate up front that I did NOT see this movie in 3D, even though it's pretty much the 'suppose to' way to see this. The way I figured it, I'm reviewing the FILM; what does it matter what medium I see it in? Anyway...
Of course a lot has been written and raved about Alfonso Cauron's sci-fi epic, Gravity, from its groundbreaking special effects to its powerful story.
I have to say though - while I was completey taken by its visuals unlike anything I had ever witnessed on screen - its story did not grab me as much as I would have hoped.
I understand what Cauron was trying to do by having a rookie astronaut (Bullock) paired with a veteran one (Clooney), to give the audience member a relate-able view to what was happening in a situation most anyone knows nothing in how to handle.
However, at times I felt the story was weak in certain moments and a tad bit 'Hollywood-ish' in others.
For example, we're given a backstory of Bullock's character, Dr. Ryan Stone, having lost her daughter in a tragic accident, yet are never given any hint in regards to her family, especially her assumed husband. For me at least, it took away from the realism of the story as I couldn't quite understand why it seemed as if the main character was given limited background to work with and nothing more than that.
In terms of the acting, both Clooney and Bullock are exceptional. I seem to always give Clooney a lot of crap for always playing, well Clooney, but in this film at least you really bought his performance as a weathered, experienced astronaut who had been doing this for a very long time.
As for Bullock - and I've never been the biggest fan of hers either - she definitely took acting to another level (if not something that's never been attempted) in going through a range of emotions, from scared and panicked, to confident and uplifted. She has to be a front runner for the Best Actress Oscar, for sure a nomination.
Lastly, I have to comment on Cauron's directing. Incredible. The opening scene of this film is 20 minutes long. 20 minutes! In outer space! Try doing that in a normal film, let alone one taking place above the earth's atmosphere nonetheless. This man is undoubtedly an exceptional filmmaker and someone who I will certainly keep an eye on for years to come.
Overall: B+