Wed, February 26, 2014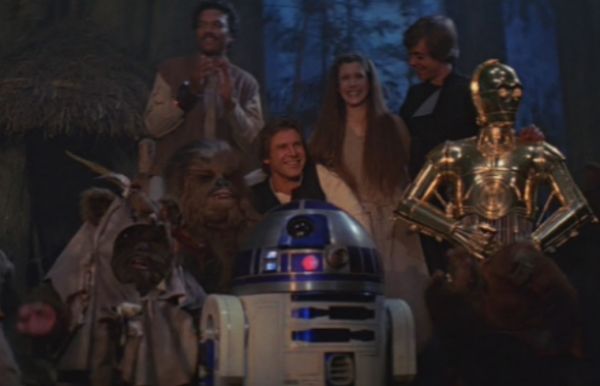 To steal a line from that song in 'Muppets Christmas Carol', the time has come for us to say goodbye. After 7 years of consistent podcasting, Phil Gee and Jamie Williams finally shake hands on a job well done, look back on a rather impressive body of work, and thank you, the listeners, for being with us every step of the way.
On tonight's jam packed episode, we are joined by the astounding line-up of Jen Mayhew, Edward Douglas, Spencer Perry, Randall Maynard, and Matt Thompson. Plus, there's a special appearance by producer and director Roger Lay Jr. for an in-depth 80 minute interview with Phil as we discuss blu rays, the future of television, Captain Power, Star Trek, and the film I want to see more than any other; his documentary 'Toymasters'.
Meanwhile, the gang give their impressions on 'Guardians Of The Galaxy week' and all the goodies that Marvel unleashed on us from their biggest gamble. We discuss the validity of 'The Second Lego Movie' as it will no doubt be called. Ed gives us his early review for two of March's biggest blockbusters 'Need For Speed' and '300: Rise Of An Empire', and we answer the questions that you sent in for us (not to mention some of our own).
Finally, we've broken new ground by doing something no other podcast has ever done. We've gotten our hands on the script for the aborted George Miller directed film 'Justice League: Mortal', taken a ten page excerpt and.........WE ACT IT OUT, LIVE ON THE SHOW. Trust us folks, you have no idea how lucky we are that this thing didn't get made.
We've thrown everything we can into this final, 4 hour plus episode to make it our best show ever and we hope you agree.
And it's your last chance to say goodbye to us. If you've ever gotten any enjoyment out of our work then please let us know in the comments section below so we can say goodbye to each of you in person. Until next time...
Play the podcast via Soundcloud or download the MP3 version right here:

Phil Gee
|

10 Comments
|