Mon, June 2, 2014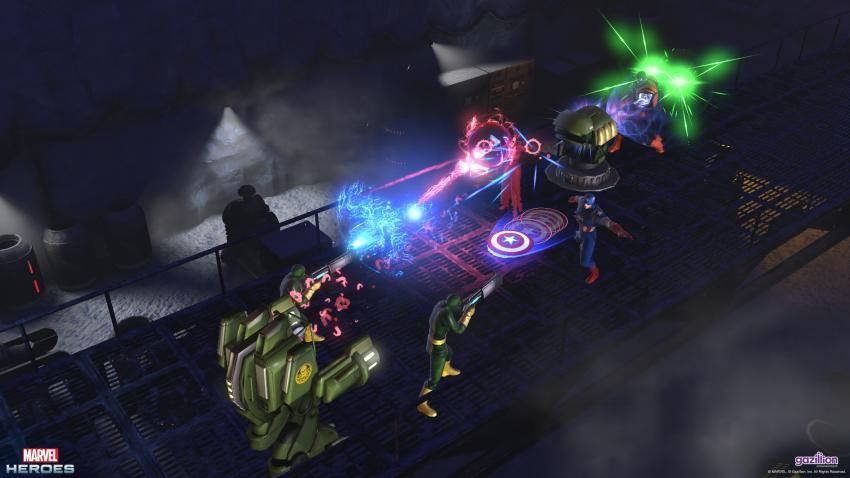 ---
Marvel Heroes is one of the most unique games on the PC market right now, and it's completely free-to-play. On the surface, it's a casual ARPG. However, it blends in the best features of an MMO and after one long year of constant upgrades and rebuilds, Marvel Heroes celebrates it's 1-year anniversary by renaming the game "Marvel Heroes 2015". The devs have claimed that from now on, internally, they are considering this upcoming 12 months to be their "2014-2015 season" by eventually adding brand new story content, heroes, costumes and end-game modes. However, this Wednesday - which marks the 1-year anniversary - a mega patch is coming into the game to include a collosal amount of content.
---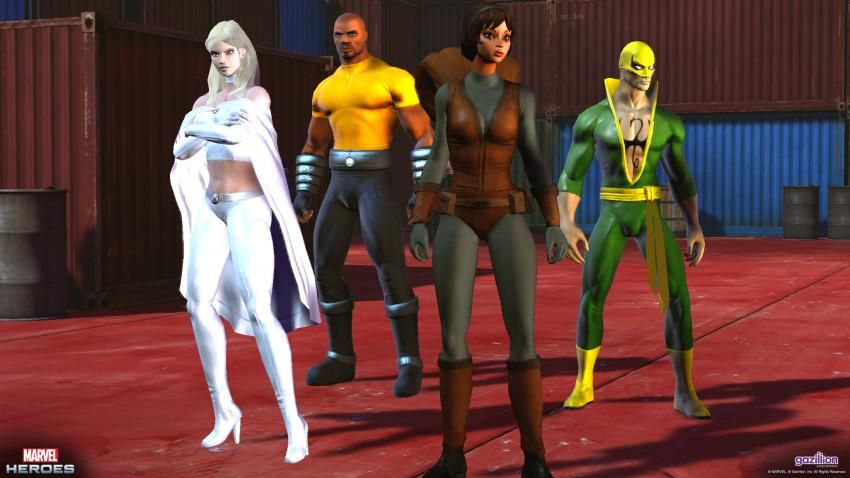 ---
"Marvel Heroes" is free to play in the purest sense of the word, and I can officially vouch for this. Their structure rewards players for loyalty and hard-work. You can practically unlock costumes, heroes, items and special boosts all in-game -- for free -- as long as you are happy with spending a lot of time to EARN the items the right way. After a month of gameplay, I had 3 heroes unlocked, and with only one being purchased (due to a Buy1GetRandom1 sale). However, that random hero gave me someone I already had. Nevertheless, Gazillion recognizes how this may be a downer, so if you get a token of a hero you already have, you can use it to upgrade that hero's Ultimate Power. As someone who rarely spends money on games, I felt obligated to give "Marvel Heroes" a measly 5$ for "Taskmaster" due to how great the game is. Additionally, the game also gives out promotional codes and giveaways to help boost motivation for players -- including giving away keys to a free hero this week -- as well as weekly events that buff loot in certain areas.
As the game approaches it's one-year anniversary, it will reward players with an amazing amount of loot for being loyal. If you login all next week, you must use a level 30+ hero to access a special mission and receive 365 free gifts including a fortune card of each kind, a free STASH tab, a free, exclusive Punisher costume from the Greg Rucka comics and an "Old Lace" pet. Next week's patch will also introduce "Raids" -- a popular feature in many MMOs -- as well as an "Omega System" which helps make character builds and traits far more depthful and unique.
---
Overall, next week's "Marvel Heroes 2015" patch needs to be checked out by everyone, even if you wrote this game off before. CEO David Brevik said that he hopes press and journalists revisit the game, because he regrets not keeping the "beta" tag on the game for another six months after it's launch for a massive revamp featuring a whole new level of gameplay elements. The game has since introduced Runes/Recipes, Blessings, Unique items, Cosmic items, End-Game gameplay modes, difficulties, Team-Up heroes and much, much more. If you're not playing the best MMO in a very long time, you're missing out. This game makes Diablo 3 look like a Fisher Price toy.