Tue, August 6, 2013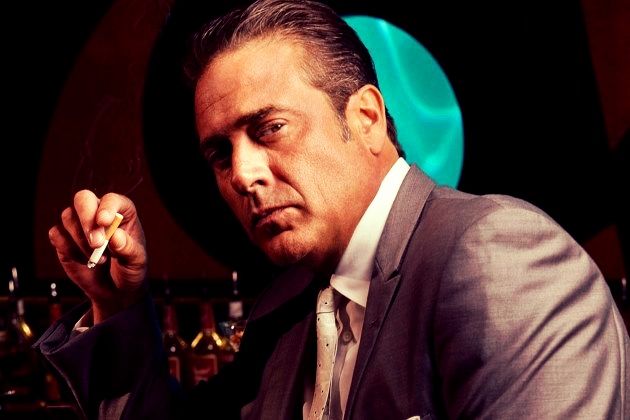 Part of the fun of an upcoming blockbuster film, especially a comic book movie, is following the casting process. Rumors swirl all over the place, from the depths of fan sites like Batman-On-Film to the glossy front pages of the biggest mega entertainment sites like Hollywood Reporter. Fans in comments sections and forums argue and debate but when it's all said and done, the part could go to the first name reported or none of the names at all.
Since The Brothers Warner dropped the bomb at Comic Con that the Man Of Steel sequel would feature Batman, journalist and bloggers have been tapping their sources trying to dig up anything on the possible new Batman candidates. Battling to be the first to come up with a name, any name. Batman-On-Film won that battle reporting that the studio was looking for an older Batman, "Like mid-40s older". The site revealed a long list of possible contenders; Josh Duhamel, Jude Law, Gerard Butler, Josh Brolin, Jon Hamm, Brad Pitt, Ben Affleck, and Jim Caviezel.
The Hollywood Reporter confirmed that Warner Bros was keen on an older Batman and that Brolin was indeed a top Batman hopeful along with Ryan Gosling. Man Of Steel runner up Joe Manganiello, Thorin of The Hobbit fame Richard Armitage, Watchmen's Matthew Goode, and Max Martini rounded out the short list. Latino Review added Gerard Butler to that list soon after and we're going to include one more name. In addition to the aforementioned Matthew Goode, We're hearing that that another Watchmen alum is a contender for Batman.
Jeffrey Dean Morgan.
The actor is taking a meeting with Zach Snyder for the role of Batman. This doesn't mean he is a lock for the part but Morgan was rock solid as Comedian in Zack Snyder's Watchmen and a little familiarity doesn't hurt. The actor seems to have an eerily similar look to other names previously listed such as Jon Hamm. Passing by Josh Brolin he would be the oldest candidate at 47 years old. You can now see Morgan on Magic City, a TV series that centers on Miami mobsters and other characters from Miami Beach in the late 1950s. Starz has decided not to pick up the series after two seasons.