Sun, September 30, 2012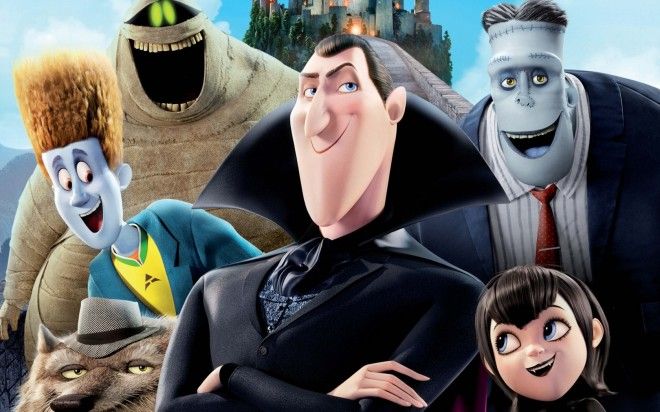 Courtesy of Box Office Mojo:
1. Hotel Transylvania - $43 million
2. Looper - $21.2 million
3. End of Watch - $8 million
4. Trouble With the Curve - $7.5 million
5. House at the End of the Street - $7.1 million
6. Pitch Perfect - $5.2 million
7. Finding Nemo 3D - $4 million
8. Resident Evil: Retribution - $3 million
9. The Master - $2.74 million
10. Won't Back Down - $2.7 million
This weekend provided the jolt the box office sorely needed as Hotel Transylvania, the animated monster mash featuring the voices of Adam Sandler and friends opened to an awesome $43 million - the highest September opening of all time. Naturally, it had the added benefit of 3D pricing, but with an A- Cinemascore and Halloween still a few weeks away, this one should continue to do well for awhile.
It was also good news for Looper, the sci-fi actioner starring Bruce Willis and Joseph Gordon-Levitt, which opened with a solid $21.2 million. The film opened to great reviews and grosses actually went up as the weekend progressed, meaning word-of-mouth on this one is good as well.
Now, Pitch Perfect may look like a miss, since it opened in sixth place behind movies that went barely noticed a week ago. But that film, about a high school acapella competition (and looks like it might be worth it just for Rebel Wilson), opened in only 335 theaters and actually earned a higher per-screen average than anything else in the top ten. It opens wide next weekend.
There's no good way to spin the opening weekend for Won't Back Down, which crashed and burned with only $2.7 million in wide release. The film, which ran into some controversy over the ongoing charter schools issue, didn't score with critics or audiences.
In limited release, The Perks of Being a Wallflower did very well, opening with $1.1 million in just 102 theaters.
Next weekend brings a Halloween movie face-off, as Tim Burton's Frankenweenie tries to fend off the second weekend of Hotel Transylvania. Liam Neeson returns to do his badass thing some more in Taken 2, and limited release we have both V/H/S and Butter.
Also on Wednesday, select theaters will be having screenings of E.T. The Extra-Terrestrial, presented by Fathom Events, to celebrate the film's 30th Anniversary and upcoming blu-ray release. That one's always worth seeing on the big screen, so click here for showtimes if you'd like to check it out.