Fri, September 28, 2012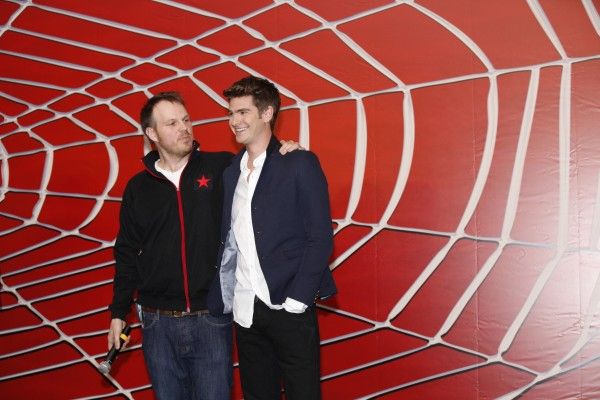 Fascinated how anyone with taste says they preferred The Amazing Spider-Man to Spider-Man 1, 2 or, yes even 3. You may not like where Sam Raimi took the web-slinger or how he did it (Revisionist history speaking or not), but you felt a specific voice heard and style in play. Marc Webb's re-launch was the embodiment of cynical, made-by-committee filmmaking.
But one can't place the blame on Webb. Sure he knew what he was getting into. Maybe he had great, game-changing ideas for Spidey onscreen when first offered the franchise circa late 2009. But it was clear in the final results. We got a product directed by a gun-for-hire following the orders of his masters. That's why the controversy of Webb's not-returning, stemming from (500) Days of Summer and a pre-existing option at 20th Century Fox, was in truth a non-controversy.
One that's ceased to be according to Variety. Sony and Fox made peace, allowing Webb to direct The Spectacular Spider-Man (or whatever the title ultimately is). Unless Webb gets free reign on the sequel, it won't matter since he's still gonna have Avi Arad and whatever not-yet-fired Sony executive on his ass. Hopefully they'll stick to their guns and not jettison crucial plotlines come May 2014.