Wed, August 29, 2012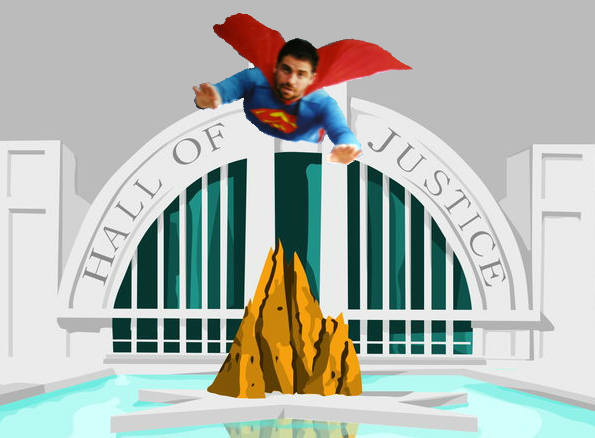 Brett Ratner isn't the first name we've heard, and he certainly won't be the last, but The Superman Super Site is reporting the director is in the mix to helm The Justice League.
"The studio is very pleased with the work that Brett [Ratner] has done as a producer and director on past projects, they are now very interested in seeing what he can do with helping finally bring this group of iconic superheroes to the big screen!"
I think I just heard a collective scream from fanboys in their basements all across the country. For some reason the more overzealous fans blame Brett Ratner for X-Men: The Last Stand. The guy merely was the captain of the ship, he didn't build it guys.
The movie made about $235 million domestic and was a solid for a summer popcorn flick. Was it X-Men or X2? No it wasn't in my humble opinion, but let's not forget the same fans cursed out the director of those beloved flicks when he introduced a Superman who didn't throw punches.
Fans. Can't direct with them, can't direct without them.
If this rumor is true and Ratner is indeed in the mix to lense Justice League, we have bigger things to worry about. To me it means us keyboard crushers are a little slow on the draw. How can WB go from Ben Affleck to Brett Ratner just like that?
To me it is an indication that Affleck was offered a first look and passed several weeks ago followed by other 1st Tier directors. Some of the same candidates up for Man Of Steel maybe? Now we are on the 2nd Tier. TMT has heard some other names in addition to Ratner and The Wachowskis. Still damn solid directors, but we're not talking the next Christopher Nolan here.
Warner Bros certainly likes to stick with talent they have gone to battle with before. You wonder if directors like Brad Peyton (Journey 2: The Mysterious Island), Guy Ritchie (Sherlock Holmes), or the previously reported David Yates (Name A Harry Potter Movie), could be in the mix as well.