Thu, October 4, 2012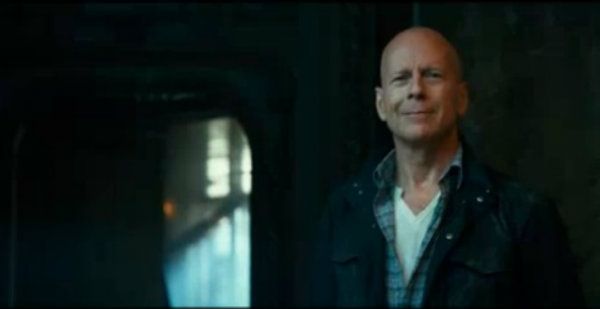 As long as you're happy, Bruce, I'm happy.
Here's the teaser trailer for A Good Day to Die Hard (from Yahoo! Movies) offering nothing but what else, Willis being Willis (the lively "WELCOME TO THE PARTY, PAL!" we've come to expect from the Die Hards, Hudson Hawks and less the reserved, quiet Bruce from Twelve Monkeys or the M. Night Shyamalan collaborations) and action, action and more action.
Plays more like a sizzle reel flashing all the cool set-pieces, explosions and the only dialogue relegated to a 007 quip from Bruno. Smells like they're hiding a turkey...