Mon, October 15, 2012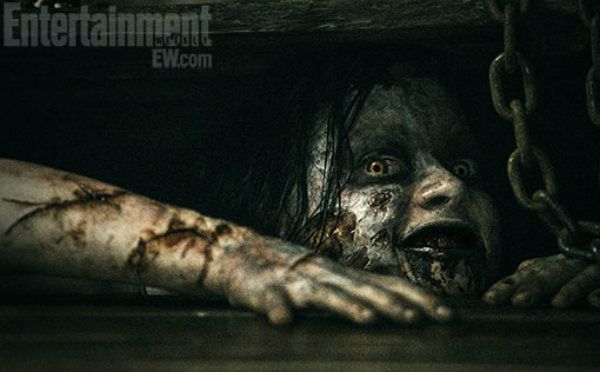 The Evil Dead remake hasn't incurred the wrath of most horror remakes. Mostly because Sam Raimi, Rob Tapert and Bruce Campbell (the old dogs who made the original when they were young, hungry pups) supervising. Their roles could be nothing besides a front. But it goes a long way to ease concerns. It's also better to remake Evil Dead than go through with the oft-rumored-to-death Evil Dead 4. Think about it, do you really want to see an out-of-shape, 54 year-old Campbell in Roger Moore territory?
EW has the first look. They say that's supposed to Jane Levy, looking nothing like the plucky, red-head from Suburgatory, and remember described as "the new Ash." Meanwhile I09 has a nicely detailed summary of the trailer from the New York Comic-Con this weekend, which should be out fairly soon.