Tue, July 24, 2012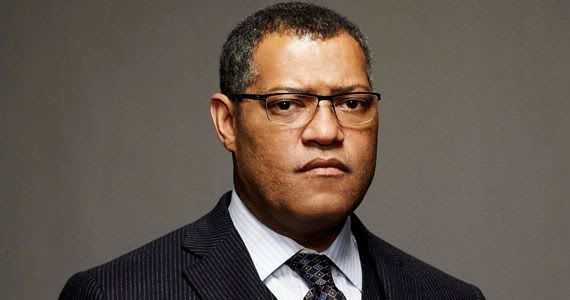 Laurence Fishburne (or Max the Orderly as we lovingly call him) must have hated the taste of that blue pill. The Matrix alum went cold turkey from procedural television exiting his two-year stint headlining CSI. Being Clark Kent's boss might have its perks but it's not a year-round gig – any hypothetical Superman sequel wouldn't shoot until 2014 at the earliest.
TV Line reports he's headed back to the tube, solving crimes on a weekly basis. He'll play Jack Crawford, head of the FBI Behavioral Sciences for Hannibal, NBC's crime drama focusing on the relationship between Will Graham and Hannibal Lector. Interestingly this would mark the second time, in such short order no less, Fishburne has carried on a role traditionally played by a white actor; Dennis Farina in Manhunter, Scott Glenn in Silence of the Lambs and Harvey Keitel in Red Dragon.
Even when the papers are signed, the arrangement for Hannibal, from Bryan Fuller of Pushing Daisies so you know it stands a better chance of not being crap, would involve 13 episode seasons, no more, no less in the event it's a hit when it premieres mid-season 2013. So Fishburne, and leads Mads Mikkelsen (God are we all curious to see how he plays Hannibal the Cannibal) and Hugh Dancy, can still enjoy his plum film roles.