Thu, June 12, 2014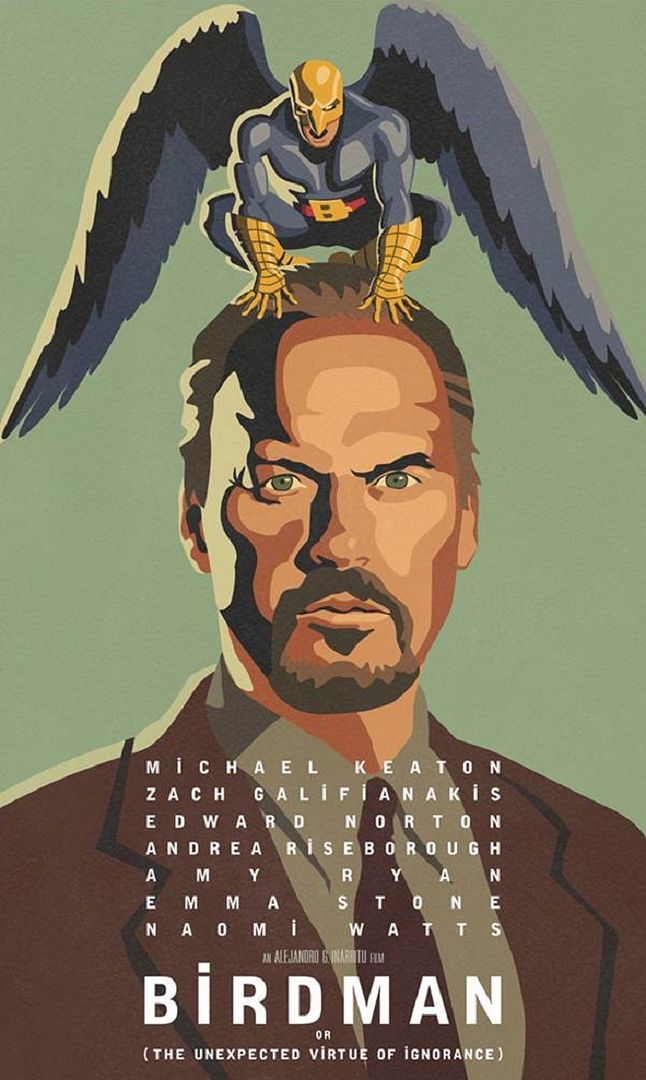 The trailer for Alejandro Inarritu (BABEL, 21 Grams) newest drama made it's way online and looks to pack a pretty heavy punch as all of his films seem to. In a pretty biographical role by Michael Keaton, the film also stars Edward Norton, Emma Stone, Naomi Watts, Zack Galifanakis.
I'd imagine some prissy little nerds aren't going to be very happy when they buy tickets for this opening weekend expecting a "cool and dark" fedora-tipping cape-film like SUPER or Kick-Ass ; no, I'd wager this attracts the same crowd as PAPERMAN.
A washed-up actor who once played an iconic superhero must overcome his ego and family trouble as he mounts a Broadway play in a bid to reclaim his past glory.
BIRDMAN releases October 17, 2014.