Sun, July 6, 2014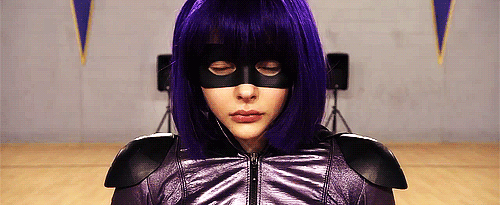 I enjoyed both Kick-Ass films, I found them to be entertaining and quirky. However, if they never make another one again, I wouldn't even flinch.
MOVIESWITHBUTTER.COM (Fantastic Name For A Website!) had a chance to speak with star of Kick-Ass 1 & 2 Chloe Grace Moretz aka Hit Girl about the future of the franchise and a possible 3rd installment.
"You know, I hope, I wish. That's be fun. That'd be great. I doubt it, but I would love it."

"The hard thing is if fans want a third movie, they've got to go buy the ticket to go see the movie," Moretz said. "It was like the second most pirated movie of the year, so if you want a movie to be made into a second, a third, a fourth and a fifth, go buy a ticket. Don't pirate it."
I know Chloe is fresh of her Saturn Award win but answering that question with a straight face might be her best performance yet. The truth is the film didn't perform well at the box office and is not financially viable to the studio, so making a 3rd one doesn't make much sense right now.
If "fans of the franchise chose to watch the film on their computer screens rather than the big screen that is even more of a reason not to bother continuing the franchise, nevermind the could care less attitude of the general public.