Sat, August 1, 2015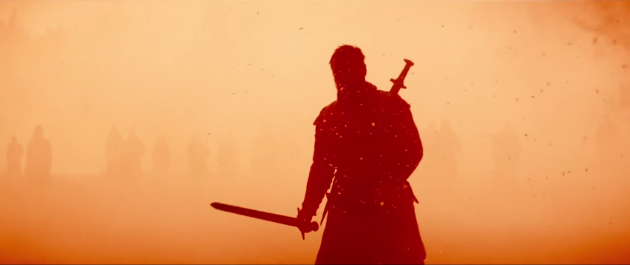 Not many movies like Assassin's Creed end up happening- from being in development for years and having more scheduled release dates than there are actual games in it's own series (like 26)- but Justin Kurzel is committed to bringing the "heart and history" of the acclaimed franchise to the big screen.

Speaking to IGN, Kurzel said:
"Because I think there's so much underneath it," he explained. "I don't think it's your typical shoot-em-up game. I don't think it's your typical one-dimensional game. It has a heart and a history to it.
The franchise, developed by Ubisoft, first launched in 2008 and has since spawned 21 games in both the main series and subsequent spin-offs, and detail a high-concept science fiction world where the Knight's Templar engineer a device, The Animus, to allow them to delve into the DNA memories from the descendants of Assassins, warriors who are both master killers, and have been in a never ending war with the Templars to preserve the Pieces of Eden- objects left behind by "Those who came before" which grant their users otherworldly abilities that can be as mighty as they are devastating.
"The whole idea of memories and the whole idea of we are made up of who comes before us and within us we carry the DNA of our ancestors and we have access to those ancestors and they somehow speak to who we are now – that is just an incredibly strong, human kind of curious thing, so I think that there is something there that's really original and really fresh and it's no wonder it has 90 million players. There's got to be something more than just the fun of playing it. There's definitely a culture to it that people really respond to."
The film's principal photography is expected to begin within the next "six or seven weeks" per IGN, with Michael Fassbender (Shame, Steve Jobs), Marion Cotillard (Inception) and Michael K. Williams (HBO's The Wire) starring, with others expected to be announced soon.

The film will see Fassbender and Cotillard reteaming with Kurzel off their critically acclaimed MACBETH film which is set to open in October in the UK, with the next installment for the game franchise, Assassin's Creed: Victory coming out this fall.