Tue, May 27, 2014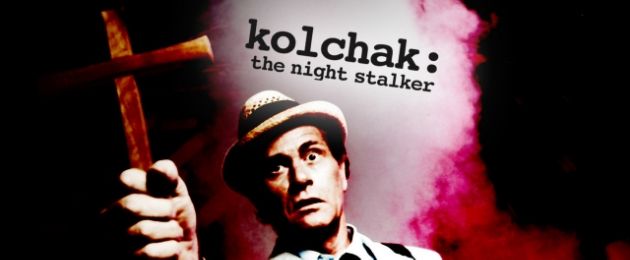 After Friday's announcement that the Marvel Studios War-Machine (no pun intended) and British director Edgar Wright had broken up due to "creative differences" over Wright's 2015 ANT-MAN, the internet has been abuzz from not only the 42 or 43 people who actually care about Ant-Man; but from the rest of us wondering what the Scott Pilgrim Vs. The World director was going to tackle next.

Following up on their exclusive story from over two years ago, Deadline once again is reporting Wright is eying a big-screen adaption of the 1970's hit science-fiction horror series: Kolchak: The Night Stalker that he developed as a vehicle for Johnny Depp.
I'm told that the script by D.V. DeVincentis is in strong shape. Of course, much of this depends on the availability of Depp, who's playing Whitey Bulger in Black Mass right now and is supposed to make another Pirates Of The Caribbean movie either later this year or early next.
Of course there is talk already of Wright being "restricted" to Disney's PG-13 mandate for their releases; but as many should be reminded, Depp's 2012 film The Lone Ranger also with Disney was PG-13 and is as dark as they come.
This will be the first time Carl Kolchak comes to screens since the early 2000s failed reboot series on ABC where was portrayed by Stuart Townsend.