Wed, December 4, 2013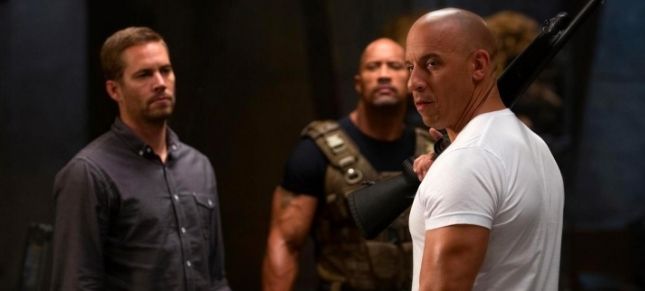 There is no right way for Universal to handle Fast 7. In the days following the tragic death of co-star Paul Walker, conversation naturally went to how the studio would proceed. Production was already under the gun to meet its July 2014 release date.
The Wrap reported yesterday one such option on the table was scrapping it altogether and starting over. I heard some cry, "NO WAY!" But this situation is so unprecedented, who was to say otherwise. Internal rumblings on how far along filming, and Walker's work, varied too. One thing that his material was finished and then the tragedy occurred, such as the case with Heath Ledger on The Dark Knight, and another it was halfway complete.
This afternoon the studio confirmed Fast 7 is at a standstill for the remaining time:
"Right now, all of us at Universal are dedicated to providing support to Paul's immediate family and our extended 'Fast & Furious' family of cast, crew and filmmakers. At this time we feel it is our responsibility to shut down production on 'Fast & Furious 7' for a period of time so we can assess all options available to move forward with the franchise. We are committed to keeping 'Fast & Furious' fans informed, and we will provide further information to them when we have it. Until then, we know they join us in mourning the passing of our dear friend Paul Walker."