Tue, September 25, 2012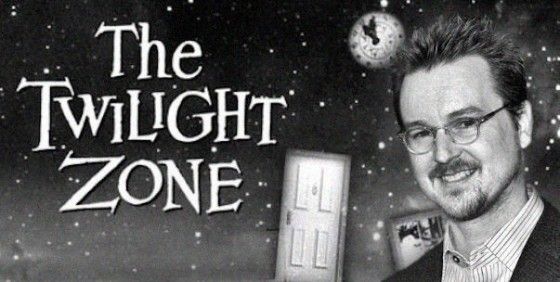 Director/Writer Matt Reeves (Cloverfield) is no longer attached to helm the feature-film adaptation of The Twilight Zone.
Last year, it was reported that Reeves had signed on to direct the project for Warner Bros. as his follow-up to his second directorial effort, Let Me In. However, due to scheduling conflicts, Reeves will not longer be behind the camera for - what is sure to be - a big-budget sci-fi epic.
There's no specifics on what exactly prevented Reeves from proceeding with the project - he recently signed a big television development deal with 20th Century Fox - though something tells me a certain "big fish" Warner Bros. director who was originally thought of as a choice for The Twilight Zone (and who probably recently returned from a long, refreshing vacation) expressed some interest...
Let's just say he's put the Bat behind him.
Source: Justin Kroll of Variety