Thu, September 20, 2012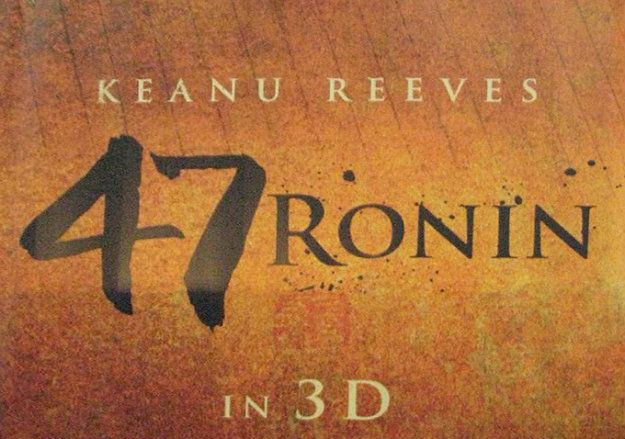 47 Ronin could have been another expensive gamble that didn't pay off for Universal. No harm, no foul. Were it for the noticeable change of release dates (Went from November 2012 to February 2013 to Christmas 2013), few would bat an eye. Even with the reported reshoots, that doesn't paint a picture of disaster because, as you know, reshoots are a normal practice.
Alas The Wrap paints a messier frame of events. "Nightmare" is thrown around by their peeps. Long story short, with additional photography wrapped, the studio has shown helmer Carl Rinsch the door. Universal co-chairwoman Donna Langley is sitting in his chair overseeing the editing.
Handing the responsibility of a unique-sounding and ambitious project from its first-time director to those who don't even "get" it? Yeah, that will ease concerns. Studio thought early cuts were "too Japanese." An odd assertion since they greenlit Ronin knowing its intentions and allowing an all-Japanese cast, save for star Keanu Reeves. The reshoots in question imply Reeves, touted as the lead, ate it mid-point. Not anymore he won't.