Sat, September 15, 2012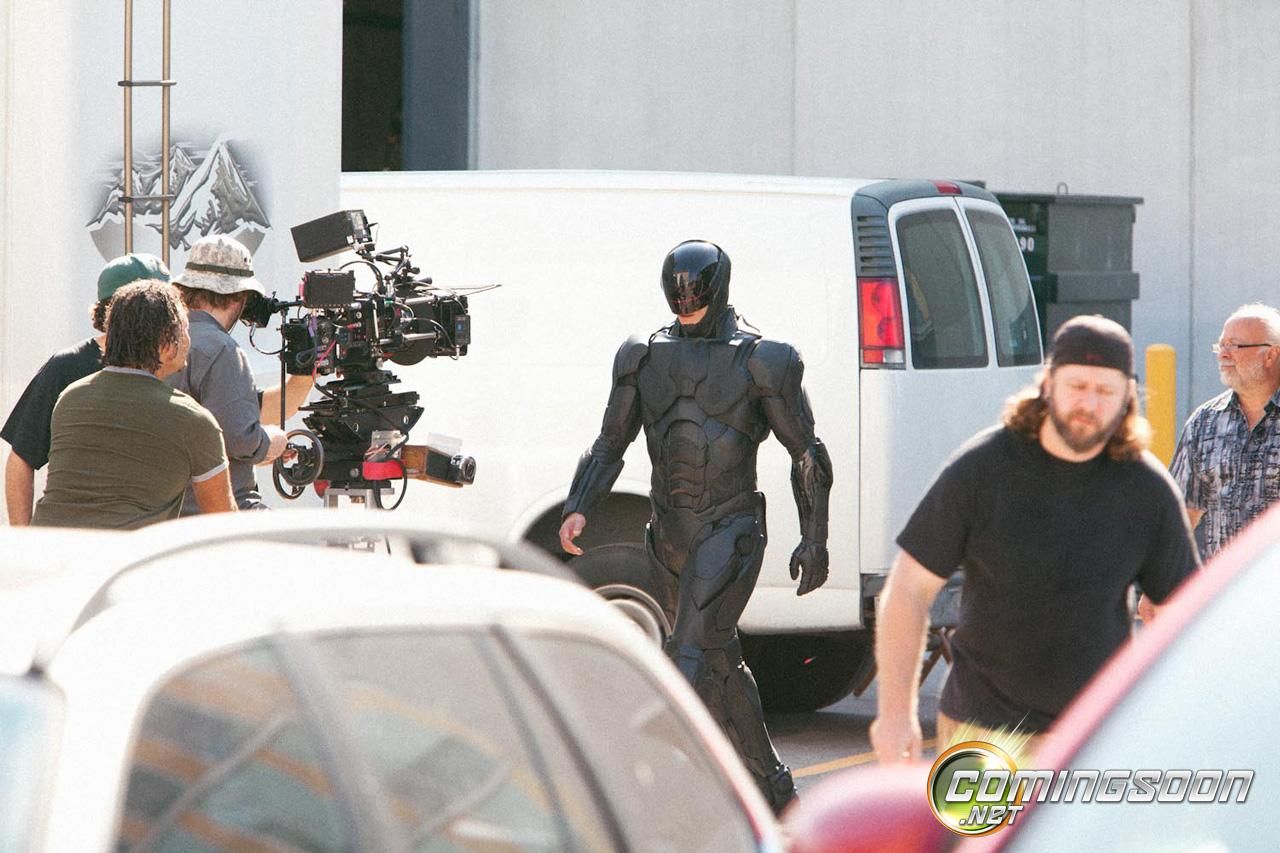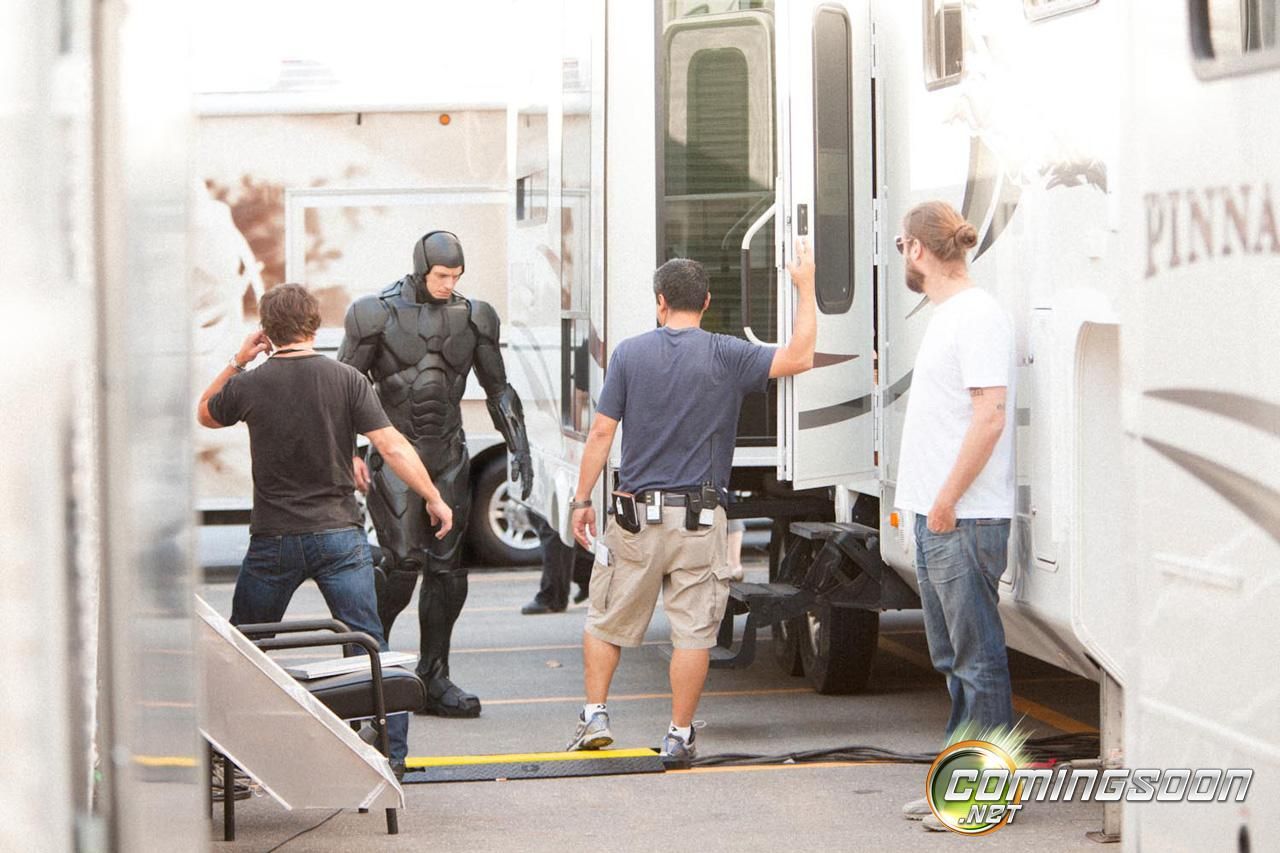 First day of filming, first photos of the title character.
Why can't all big budget films be this easy?
Today, we have our first look at Joel Kinnaman (The Killing) as Alex Murphy AKA RoboCop in director Jose Padilha's remake of the 1987 sci-fi classic.
The film - which just began filming in Toronto today - in set to be released August 9th, 2013 and also co-stars Gary Oldman, Michael Keaton, and Samuel L. Jackson, as well as Abbie Cornish, Jackie Earle Haley, Michael K. Williams, Jay Baruchel, Jennifer Ehle, and Marianne Jean-Baptiste.
I'm not too thrilled with Hollywood remaking pretty much every hit film from the 80s nowadays (as soon enough they'll start plucking stuff from the 90s), but this picture seems to have enough talent behind it where it may be halfway decent.
Though I did think the same about another Paul Verhoeven classic, Total Recall, at this time last year as well. How did that one turn out again?
In RoboCop, the year is 2028 and multinational conglomerate OmniCorp is at the center of robot technology. Their drones are winning American wars around the globe and now they want to bring this technology to the home front. Alex Murphy (Kinnaman) is a loving husband, father and good cop doing his best to stem the tide of crime and corruption in Detroit. After he is critically injured in the line of duty, OmniCorp utilizes their remarkable science of robotics to save Alex's life. He returns to the streets of his beloved city with amazing new abilities, but with issues a regular man has never had to face before.
Source: ComingSoon