Tue, September 11, 2012
'Jesse? Whatcha you doing in there?'
Nah, I'm only kidding, that's not Jesse Pinkman. Though it is ironic the character he plays in this film is struggling with drug and alcohol like his Breaking Bad counterpart.
Anyway, the trailer and poster are listed below for the indie drama, Smashed, starring the aforementioned Aaron Paul and Mary Elizabeth Winstead.
This actually looks like a pretty good comedic drama, similar to Half Nelson and Juno, both which went on to earn Oscar noms. We'll see how this one plays out.
Smashed hits theaters October 12th.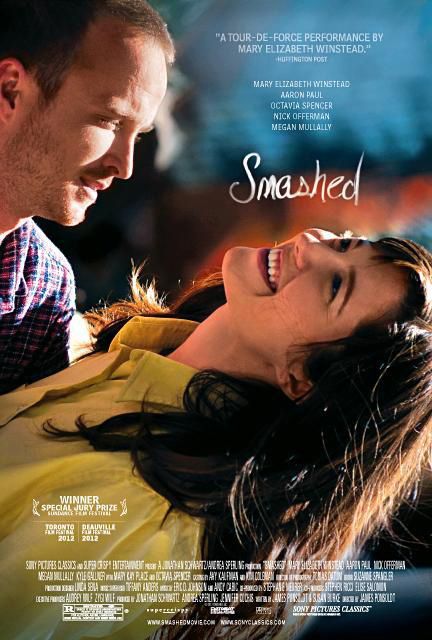 Kate and Charlie like to have a good time. Their marriage thrives on a shared fondness for music, laughter... and getting smashed. When Kate's partying spirals into hard-core asocial behavior, compromising her job as an elementary schoolteacher, something's got to give. But change isn't exactly a cakewalk. Sobriety means she will have to confront the lies she's been spinning at work, her troubling relationship with her mother, and the nature of her bond with Charlie.