Sat, September 1, 2012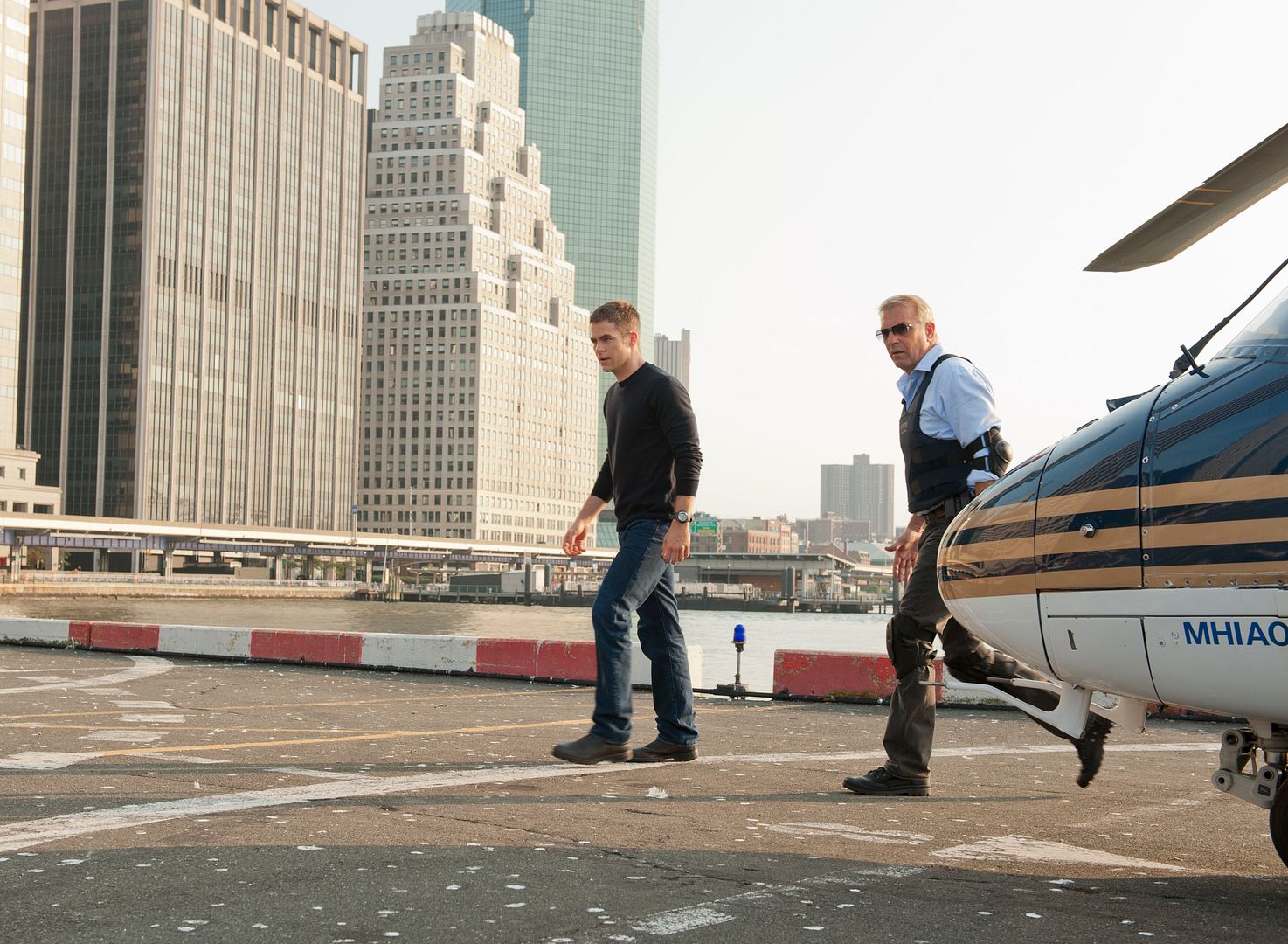 Yesterday our very own Jamie Williams wasn't all that thrilled with the first picture from the upcoming Jack Ryan featuring Chris Pine as Ryan. The character, created by Tom Clancy, has been played previousy by Alec Baldwin, Harrison Ford , and Ben Affleck.
Now Collider has the first look at Kevin Costner whose definitely keeping busy in the movie world and by the looks of it bringng the swagger. Costner joins Pine as well as Kera Knightley in the Christmas Day 2013 reboot.
I know Jamie is really looking forward to this flick but I'm struggling to care to be honest. I'm hoping the first trailer allows for that.