Tue, August 7, 2012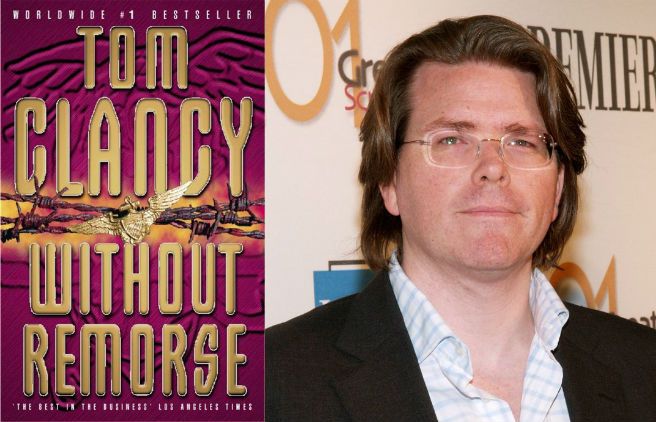 Writer/Director Christopher McQuarrie (Way of the Gun, the upcoming Tom Cruise film, Jack Reacher) has signed on to rewrite and potentially direct Without Remorse, an adaptation of Tom Clancy's 1993 novel. The project was previously announced back in 2010 with Shawn Ryan (creator of FX's The Shield) writing the script.
For those unfamiliar with the book, Without Remorse centers on former NAVY Seal and CIA operative John Kelly, who in Clancy's universe, exists in the world of Jack Ryan as well.
Word is that Paramount (currently developing a new Jack Ryan film starring Chris Pine) is keen to have this film set in the same universe as their other famous spy, a la an Avengers move where potential cross-over films can occur.
The character of John Kelly, co-named Mr. Clark, first appeared in 1994's Clear and Present Danger (played by Willem Dafoe) and also appeared in 2002's The Sum of All Fears (played by Liev Schreiber).
No word yet on who could possibly star in the flick but it would be safe to assume at least one of the Avengers (besides Robert Downey Jr. of course) would be up for the role: Chris Evans, Chris Hemsworth, and Jeremy Renner.
The full synopsis for Without Remorse listed below [via Amazon]:
Avid readers of Clancy's bestselling techno-thrillers ( The Hunt for Red October et al.) know agent John Kelly, code-named Mr. Clark, as Jack Ryan's "dark side." Here, in 1970, Vietnam vet Kelly gets involved in a secret operation to rescue 20 American pilots from a North Vietnamese prison camp. Betrayed by someone in Washington, the mission ends in apparent failure. Clancy balances the military movements with a dark narrative of Kelly's tragic personal life. While mourning the death of his pregnant wife in a traffic accident, Kelly picks up a young hitchhiker named Pam, a prostitute and drug "mule" fleeing her cruel masters. The pair fall in love and set out to bring down the drug lords, but an error on Kelly's part leads to Pam's horrible demise at the hands of the vengeful criminals. After his own recovery from a shotgun blast, Kelly begins methodically to murder his way through the drug ring.
Source: Deadline