Sat, August 25, 2012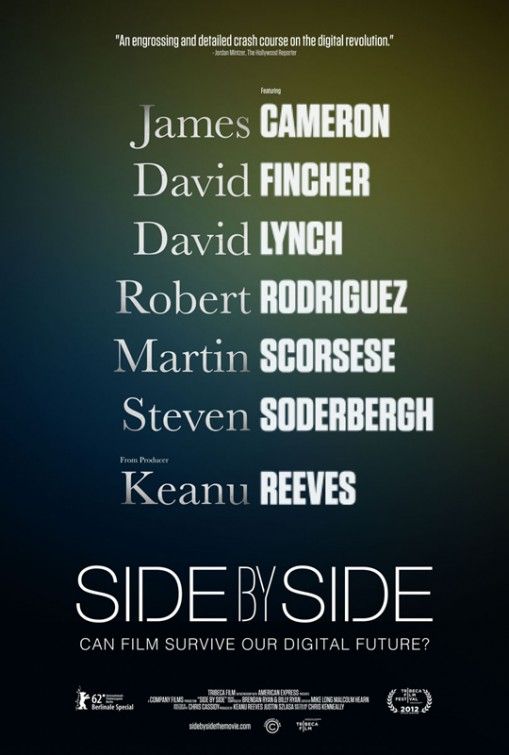 I've never written a proclamation for others to go see a movie, but in this case, it's needed.
For those unfamiliar, actor Keanu Reeves and director Christopher Kenneally (Henry's Crime) have made a documentary exploring the declining use of film in Hollywood today and the insistence on going digital, called Side By Side.
The film - in which Keanu Reeves acts as both narrator and interviewer to many film heavyweights including James Cameron, Martin Scorsese, David Fincher, and Christopher Nolan - is an astonishing eye opener and educational piece for any film junkie out there who is interested in the movie-making process.
I rented the film last night On-Demand (it is also getting a limited theatrical run across the nation) and have watched in twice now with a third time coming tomorrow. It is fascinating look at where the film-making age is going as well as where it's been, citing both the pros and cons of film vs. digital from a variety of perspectives.
I'm not going to get into details of what is explored (you can expereicne that for yourself) but after viewing the film, I must say I see why many still love film yet are extrememly excited by the dawn of digital filmmaking. As one Hollywood legend puts it, "We have taken film as far as it's going to go...digital is only just beginning."
I've posted the film's (will that term become extinct considering film is on the way out?) trailer which you can view below.
Trust me when I say, this is worth the price of admission.