Thu, August 2, 2012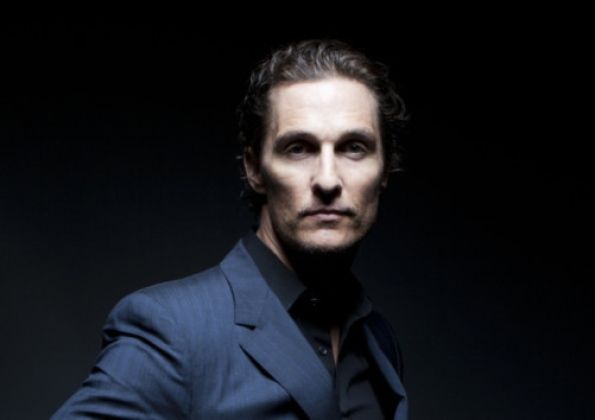 I'll be dam...he's finally living up to his potential.
When I first saw Matthew McConaughey in 1996's A Time to Kill, I thought, "Holy shit...this guy can flat out act," (that summation scene at the end is fantastic). But somewhere along the line, the guy lost it. He began racking up one romantic-comedy after another until I got to a point of wondering, "Does this guy even care about his career?" Well thankfully, in the past couple years, the man has finally woken up.
Starting with last year's The Lincoln Lawyer and continuing with this year's Magic Mike and Killer Joe, McConaughey seems to have left the corny shit behind and is focusing solely on dramatic work. He's got Lee Daniel's The Paperboy coming out this year as well, along with starting up The Dallas Buyer's Club in the Fall where he'll be playing the true-life story of Ron Woodroof, a man diagnosed with AIDS who starts his own underground drug chain to combat the disease.
Finally, news comes today that the Texan is joining Martin Scorcese's The Wolf on Wall Street alongside Leonardo DiCaprio. The film is based off of Jordan Belfort's best-selling memoirs of his rise and fall on Wall Street.
McConaughey will play Mark Hanna, the early boss and mentor to DiCaprio's Belfort.
The film's also got many other notable actors including Friday Night Lights' alum Kyle Chandler, Jonah Hill, Rob Reiner, Margot Robbie, Jon Bernthal, and this past year's Best Actor Oscar winner for The Artist, Jean Dujardin.
With the roll he's on, maybe McConaughey will pull out an Oscar nom?
We'll see.