Tue, August 14, 2012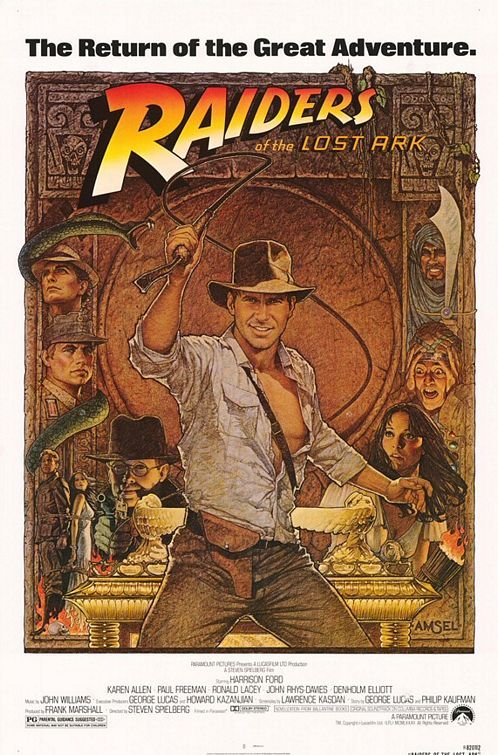 Well, doesn't that liven up the IMAX offerings for September? The New York Times is reporting that Raiders of the Lost Ark, will be receiving a one-week release at IMAX theaters nationwide, starting on September 7.
This special IMAX release of 1981's original (and arguably the best) Indiana Jones adventure is, of course, to promote Indiana Jones: The Complete Aventures, the blu-ray box set of all four Indy moves that arrives in stores on September 18. Honestly, Raiders is still such a great movie that it hardly needs an excuse to come back to theaters any time it wants to. And that truck chase scene in IMAX? That's gonna be great.
Fans worried about any changes being made to the original film can rest easy. Raiders director Steven Spielberg, who oversaw the IMAX conversion along with sound designer Ben Burtt, promises that no 'Greedo-shoots-first'-type changes have been made to the original film, although certain sound effects have been fine tuned so things like that giant boulder nearly rolling over Indy will sound much more awesome with surround sound. That I can deal with.
Now, there are no plans to bring any of the other Indiana Jones movies to the IMAX, which is fine, especially with a fancy new blu-ray set just around the corner. But with E.T. The Extra-Terrestrial prepping for its own blu-ray release in October, wouldn't it be great to get an IMAX version of that too? Just sayin'.
UPDATE! We now have a trailer: