Tue, July 24, 2012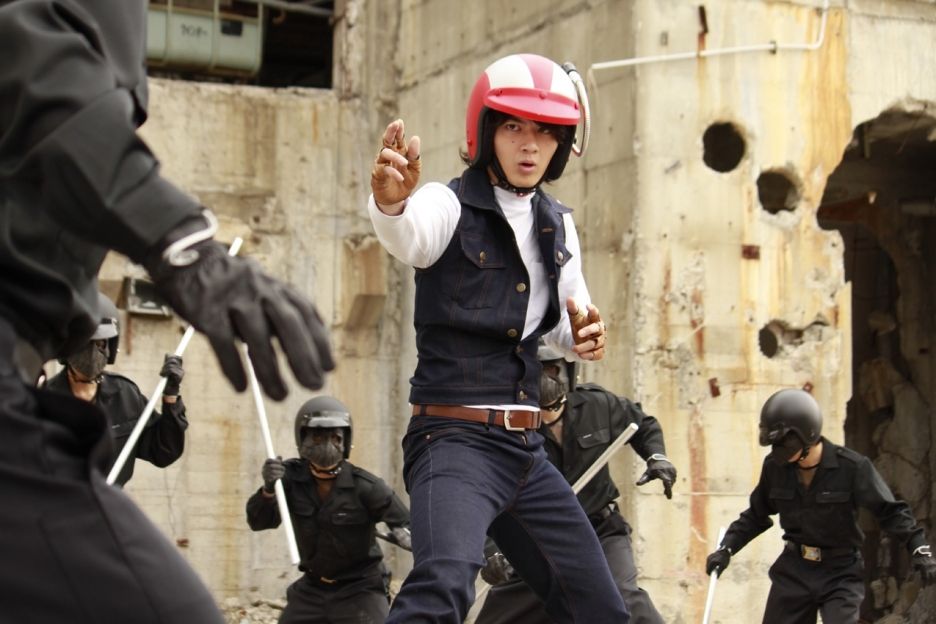 Director Noboru Iguchi and Special Effects Director Yoshihiro Nishimura, creators of Mutant Girls Squad, reunite for the cyborg-filled action-packed comedy-thriller Karate-Robo Zaborgar debuting on Blu-ray™, DVD and Digital September 11th from Well Go USA Entertainment. The film stars Itsuji Itato (Tokyo Gore Police) as a secret-police officer who teams up with his super robot "Zaborgar" to battle all manner of mechanized super weapons in their quest for justice. The film also stars Asami (Mutant Girls Squad) as a rampaging school-girl robot and Akira Emoto (Ichi) as the leader of the sinister Sigma organization who plans to unleash a giant, transforming robot weapon to wreak havoc upon the unsuspecting world.

Synopsis:

Following the death of his scientist father, secret police officer Yutaka Daimon (Itsuji Itao) inherits a mighty robot warrior named "Zaborgar." With its array of super weapons, expertise in karate and its ability to transform into a motorcycle, Zaborgar assists Daimon in his fight against the Sigma, the nefarious crime organization responsible for his father's death.

Bonus Features Include:

§ Go, ZABORGAR Go! Short Films
§ Sushi Typhoon Trailers

Karate-Robo Zaborgar has a runtime of approximately 114 minutes and is not rated.