Tue, July 24, 2012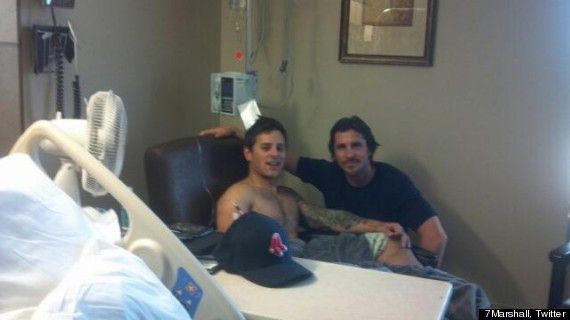 It's in times of tragedy that the best in people always seems to come out.
In the case of the recent mass shooting in Aurora, CO, that sentiment has been none the more true.
From an extended trip by President Obama, to an already $2 million raised in donations, to now a visit by none other than Batman himself, Christian Bale, this horrific event has brought out the genuine good in others.
First reported by the Denver Post, Bale reportedly spent around 2 1/2 hours at the Medical Center of Aurora, paying visit to seven patients who were injured in the shooting during a midnight showing of The Dark Knight Rises this past Friday. Accompanied by his wife, he also met with several doctors, police officers, and EMTs who were first responders on the scene.
Governor John Hickenlooper also spent some time speaking with Bale.
When the actor first reached out to the medical center to inquire about his visit, he asked only that the media not be notified.
Warner Bros. - the studio behind The Dark Knight Rises - had this to say:
"Mr. Bale is there as himself, not representing Warner Brothers."
Class act Mr. Bale, class act.
Source: Denver Post