Thu, June 14, 2012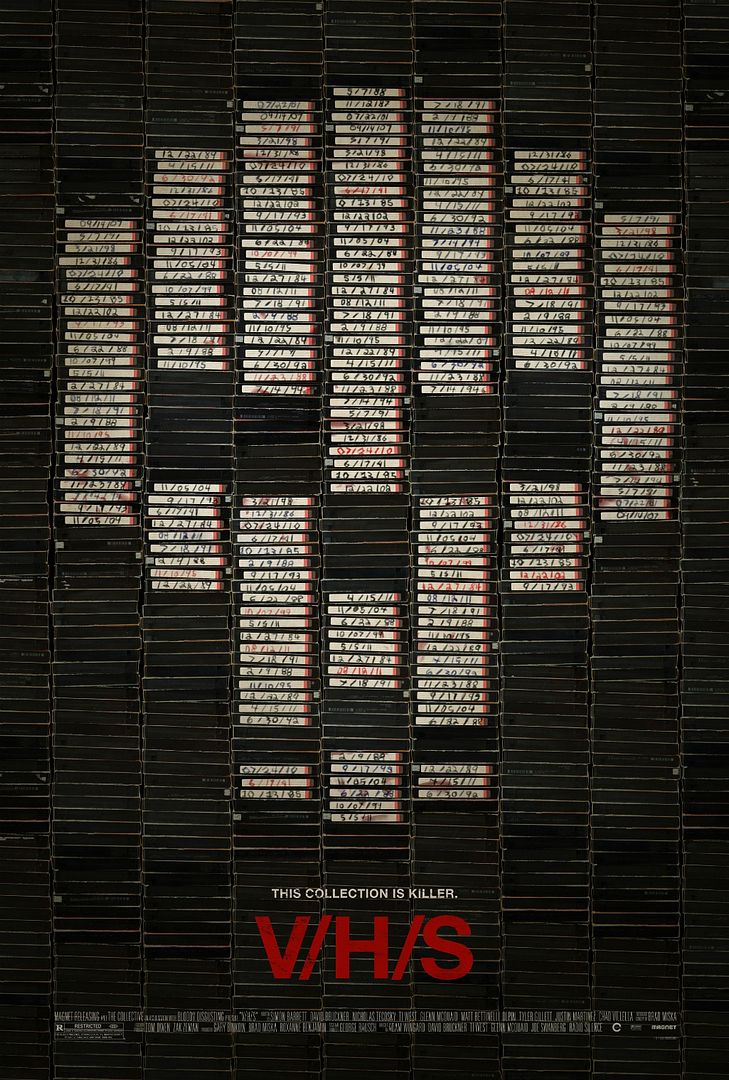 Every couple years a great horror anthology comes along and horror fans seek it out like they're spotting some kind of rare, endangered species. There's just not enough of them being made these days, and that's a shame since the multi-story format and horror are perfect together. As such, the horror community has been drooling for V/H/S ever since it premiered back at the 2012 Sundance Film Festival, and for good reason.

With segments directed by Adam Wingard (You're Next), Glenn McQuaid (I Sell the Dead), Radio Silence, David Bruckner (The Signal), Joe Swanberg (Autoerotic), and Ti West (The House of the Devil), V/H/S is about a gang of friends who are hired to break into a creepy old house and find a specific VHS tape. It seems easy enough, but once they get there, the gang finds mounds and mounds of tapes, and finding the prized one proves tougher than expected once they start watching what's actually on the tapes.

We won't spoil what's on them, but suffice to say, V/H/S does some things with the found-footage format that no one else has done before. You'll see what we mean when Magnolia releases the film through its On-Demand channel on August 31, 2012 and then in theaters on October 5th, 2012. You can find out more about V/H/S over on its official Facebook page.