Tue, May 8, 2012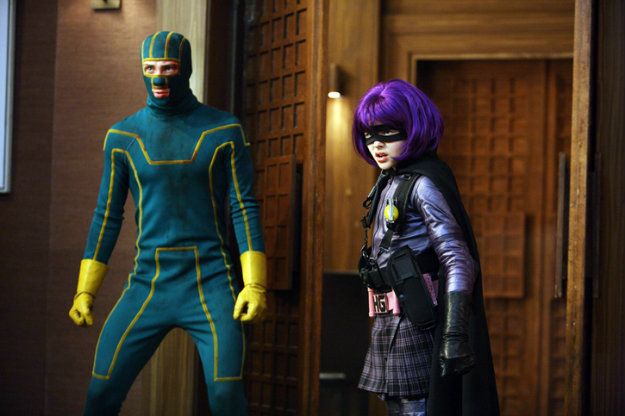 Us in the common sense department knew not to take stock in Kick-Ass 2 talk. Since it originated from renowned bullshit-spreader Kick-Ass creator Mark Millar, a guy you could fill this screen, and as a result waste time of your life, with the crap he intentionally spread for the sake of publicity. Fool me once me shame on you, fool me twice shame on me, fool me thrice please put duck-tape over your mouth!
Days ago, co-creator John Romita Jr. told fans Kick-Ass 2 was real, deals done for the returning (Read: surviving) cast and filming would hence forth go in the summer for May 2013, via Bleeding Cool. Romita's a gentleman not known rattling the cages with nonsense. That still didn't convince anyone it was really real this time.
Well, it is.
Per "TOLDJA," Universal is backing the sequel with deals underway for Aaron Johnson, Chloe Moretz and Christopher Mintz-Plasse. Matthew Vaughn isn't direct, but you knew that since he's committed to the X-Men: First Class sequel. Instead Jeff Wadlow (of Cry Wolf) will command ship this time. Production might (Key word here) commence as soon as August, presumably after Moretz wraps on the Carrie remake she's headlining.
See, kids? A broken is right twice a day... or once every couple of years. Just don't start using it as your source for time!