Thu, May 3, 2012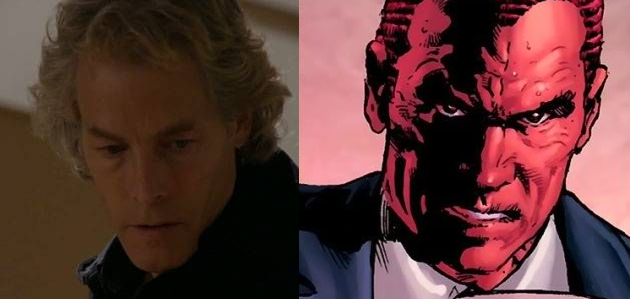 I noticed that some of the forums and fellow bloggers were trying to figure who the mysterious person talking to Dr. Connors is in the newest The Amazing Spider-Man trailer. At the 1:26 mark of the trailer, a man dressed in black in what looks like a prison or mental institution scene confronts Dr. Connors and says, "Did you tell the boy about his father?"
When Sony released the trailer today the studio invited a select few from the gaggle of journalists in the writing pool to a small viewing party where Marc Webb was available to answer questions. Here is what Webb had to say to Coming Soon about the mysterious voice.
Q: Not to get too specific about the trailer, but who was the voice that said, "Did you tell the boy about his father?"
Webb: Oh! [laughs] You'll have to see the movie.

Q: So it's intentional mystery?
Webb: Yeah.
As soon as I heard the voice I knew who it was, without even realizing this actor was in fact in the film. The unmistakable voice belongs to actor Michael Masse. The unsettling actor has made a mark on Se7en, FlashForward, and a recurring role on Supernatural. In The Amazing Spider-Man Massee is playing a character by the name of David Patrick Lowell, who in the comics is a scientist that worked for Oscorp and specializes in Botany. Lowell also possesses superpowers in certain runs and goes by name of Sundown, absorbing the power of the sun which powers his super strength and the ability to fly.
You wonder if the name David Lowell is just to throw people off and Massee is actually playing Norman Osborn in in a cameo, which ThinkMcflyThink has been hearing about for months. This might explain why Webb is being so coy. Similar to what could be happening with The Dark Knight Rises and Joseph Gordon Levitt.