Tue, October 9, 2012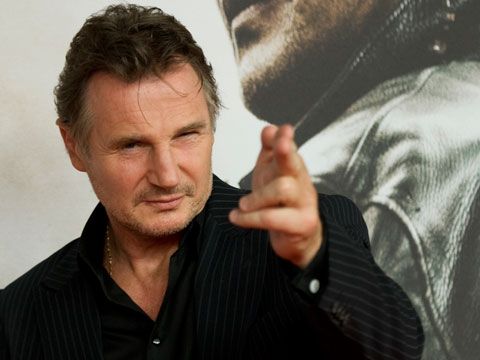 Every time I actually think the movie-going public is going to finally flip the bird to Hollywood when a bad sequel to a good film comes out, my hopes are smashed quicker than Lindsay Lohan getting behind the wheel of a car (I dunno).
No, I did not see Taken 2. All I had to do was look at Rotten Tomatoes and see the film is currently sitting at 20%...20 friggin %. I think Terminator Salvation did better than that.
And no, don't say, "Well the movie made $50 million this weekend so it must be good." No. The movie made $50 million this weekend because no one likes to listen to critics, even when they're telling you to stop walking towards the edge of the cliff. I will all but guarantee Taken 2 will drop big time next weekend, 60% plus. Why you say? Because word will get out that 'it's not very good.'
That's not stopping 20th Century Fox from making plans to steal your hard earned money though.
Taken 2 writer Robert Mark Kamen has all but confirmed that a Taken 3 is now in the works:
"We didn't start talking about [Taken 3] until we saw the numbers, but then we said, 'Oh, okay. I think we should do a third one.' And Fox wants us to do a third one. We've taken everyone we can take — it's going to go in another direction. Should be interesting."
Translation: if people actually bought that crap, we can do even worse on the next and probably still make money.
Why Liam, why?
Oh wait, money.
Source: Hollywood.com