Wed, October 3, 2012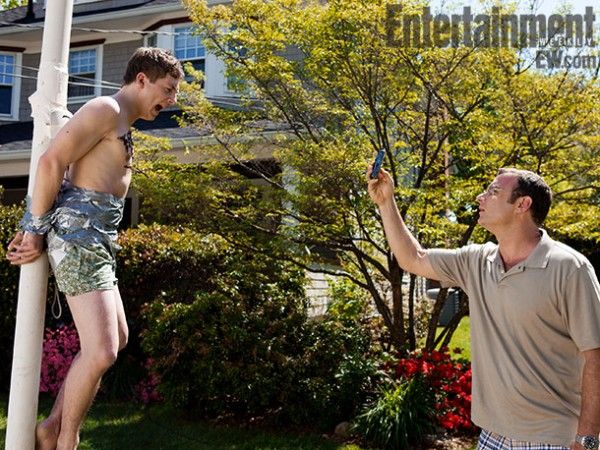 Anthologies don't work. Unless it's one director at the helm and even that isn't a recipe for success.
Once you get into the standard practice of three-four filmmakers, only half the segments, at best, turn out well. Twilight Zone: the Movie and Four Rooms comes to mind. Such a feat is near-impossible to accomplish. Too many voices on display with too little time. In some cases, the material isn't good enough for even a half-hour and other cases (including here, a la the home-school sketch with Liev Schreiber) there are great ideas for a feature.
That trend continues with the red-band for Movie 43 (via Comedy Central), a comedy with a laundry list of directors and name-actors. Won't name them all but one highlight: Gerald Butler as a Leprechaun. No, you didn't misread that.