Tue, August 30, 2011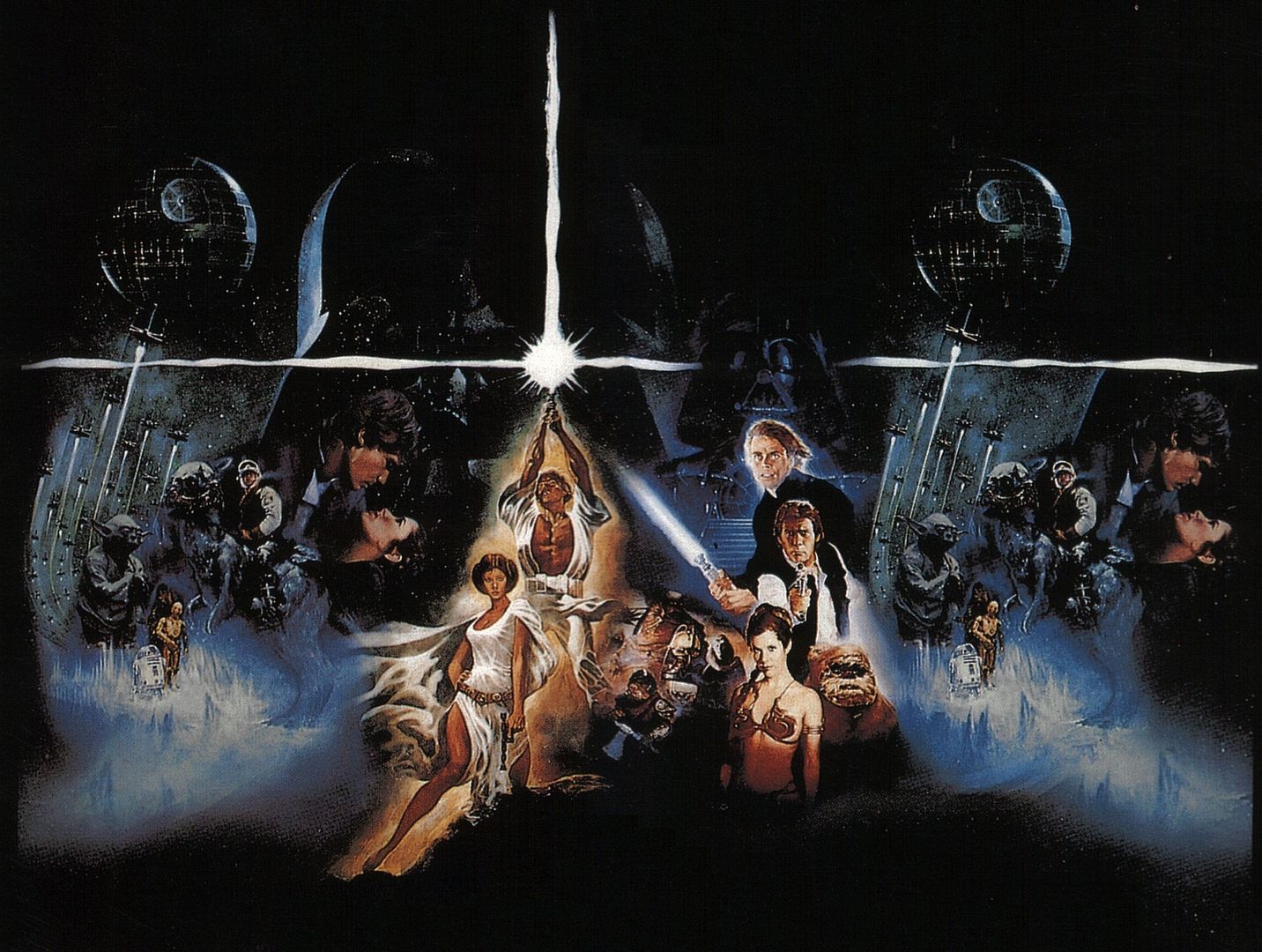 You know, we as a whole on the Internet movie-news sites (the big-dogs and schmucks like us) have all ragged on George Lucas over his obsession with tweaking (and re-tweaking...and re-re-tweaking) the original Star Wars trilogy over the years.
I can remember back around 1996 when word was making the rounds on AICN, Corona Coming Attractions and Dark Horizons (back when it was literally just Harry, Patrick and Garth covering the beat) of Star Wars, The Empire Strikes Back and Return of the Jedi getting theatrically re-released and, with brand-new visual effects and scenes, being inserted into them! We gasped at seeing pictures of that Jabba the Hutt scene no longer with Declan Mulholland sporting that furry-coat but a CG version of that fat, slug we saw in ROTJ.
Maybe I'm recalling it all wrong (Entirely possible since I would have been around 13-14 years old at the time). But I seem to remember the reaction to the changes to the original were positive. Overall. The exception, I think, was losing the Ewok song that closed ROTJ and replaced it with a new John Williams score. Confession time: Always loved the Yub Nub song, but...I actually preferred the updated version.
Cut to seven years later, and the trilogy is given even more changes for the 2004 DVD release. Among the noticeable changes was another rendered version of Jabba for Star Wars (Notice, I didn't call it Episode IV or A New Hope!), no more splicing together Elaine Baker, Clive Revill and chimp eyes for The Emperor in Empire Strikes Back and instead we got Ian McDiarmid in frankly awful-looking old-age makeup. Not to mention, new dialogue blabbing away one of cinema's greatest third-act twists.
And then there's Hayden Christensen standing where Sebastian Shaw used to be next to old Ben Kenobi and Yoda smiling at Luke in the closing moments of Return of the Jedi. That had to have been what broke the camel's back, right?
But, as you can guess, with the Blu-Ray release of the entire Star Wars saga hitting in a few weeks, there will be more changes to those three films you watched hundreds of times on your own shitty VHS tapes.
Badass Digest has confirmation of, at least, two new changes being made with the video provided below my ramblings:
Every time he's asked about all the changes over the trilogy, Lucas' go-to answer is that it's his right as an artist.
No, it's not a popular opinion. But the man's correct. Those six films are his property and he can continue doing whatever he pleases with them until he leaves this mortal soil. For that, yeah I'll admit I respect him for sticking to his convictions. Again not a popular opinion.
What I will take umbrage with is his refusal to give fans what they've been begging for years – state of the art, top-dollar transfers of Star Wars, The Empire Strikes Back and Return of the Jedi as we, at least us older farts, know and love them from 1977, 1980 and 1983. Make those readily available for home-video formats and I can speak for most when I say that will be enough.
But...he won't. That is an asshole thing to do in my never-so-humble opinion. It's not a big deal to see the deleted scenes because you know they're going to end up on YouTube in no time. So why blow over $100 for versions of Star Wars you know are just going to piss you off?
If you want to send a message, then don't buy the damn Blu-Rays. Search for VHS or laserdisc copies off eBay. Thank God I have my VHS copies of the originals still kicking.