Wed, April 13, 2011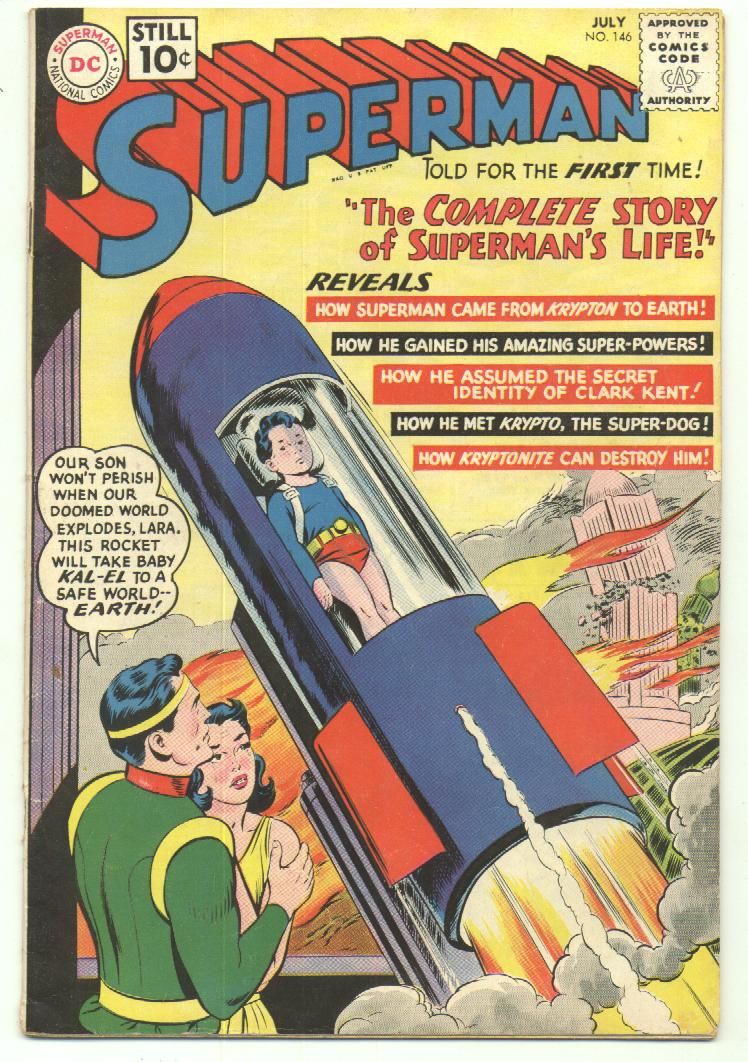 I know many of you were hoping for The Man of Steel to feature Henry Cavill in the red-and-blue suit the first minute into Zack Snyder's reboot with all the characters and that world already established.
Sorry to be the messenger of bad news of those cats, but it looks like we're in for another full-on origin story. By no means is that a bad thing; it's just a tad on the amusing side when you factor all the comments about how "innovative" and "fresh" this new Snyder/Christopher Nolan/David Goyer take was on the Big Blue Boy Scout.
Chatting it up with E! Online, Diane Lane discussed the process of her reading the script and inadvertently blabbed of the origin story nature:
"I read the script under lock and key. I was locked in a room with the script and was only allowed three hours with it. I nailed it into my memory. I'm really excited. I'm really not allowed to talk much about it, I think, but it does cover the entire range of years, from infancy on."
During our daily bullshit-a-thons, Peter has chatted up how he thinks this will be a kin to Superman: Year One and less on it being a re-do-over of the Richard Donner film. That could be the case here. For all we know the bits when Lane and Kevin Costner discover the rocket-ship could simply be a flashback a la the manner done in John Byrne's The Man of Steel comic.
Either way, it sounds like we're getting another "hero's journey" story as we did with the Donner film, Batman Begins and most recently J.J. Abrams' Star Trek.