Thu, February 17, 2011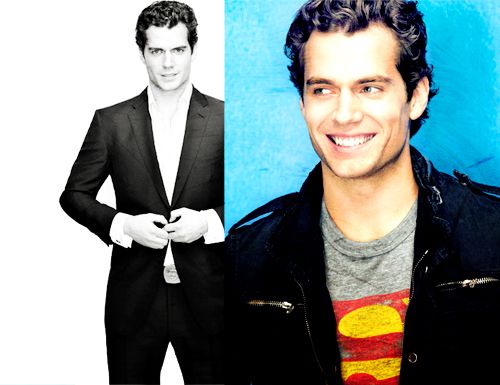 Earlier this morning, Entertainment Weekly gave a tease of what to expect from their latest publication pertaining to our new Superman (Henry Cavill) including the British thespian's first comments since being cast.
It was only a matter of time before somebody got their hands on the magazine and threw up what was said. I guess that'd be us this time. Among the highlights includes director Zack Snyder almost encounter casting Cavill for his highest-profile film (That is before helming the Superman reboot) 300:
"Snyder says he would have cast Cavill in his 2007 film 300, except the actor was holding out for another job: becoming the next 007. 'I came very close,' says Cavill. 'The choice was between a younger Bond and a Bond closer to his 30s, which is to say, Daniel Craig.'"
On who else was in contention to stand for truth, justice and the American way, Snyder was mum. But let one name outta his tongue – one we'd already known was up for it: True Blood's Joe Manganiello:
"'Joe's a great guy. I really liked him, says Snyder, adding that it came down to a gut decision. 'It was about seeing a quality that inspires the inexplicable, mysterious, cool emotion that says, 'That's my guy.'"
As for Superman himself, Cavill reconfirmed the now-infamous story of his candidacy under the McG incarnation back in 2004 and how it's come full circle now ("But here I am, seven years later. Got ya! It was wonderful to have a second stab at a job – and as a wiser, older, more experienced actor."), denied those claims of his being up for Batman Begins and his frustration of not being able to contact loved ones like his girlfriend and parents after the eventful phone-call from Snyder confirming he'd gotten the gig.
For the remaining time between now and the start of production (Scheduled for sometime this summer), Cavill will be busy getting into Superman shape and readying himself for wearing the iconic red-and-blue suit:
"'Even during the audition, even amid my anxiety while wearing the older model, I had this extraordinary feeling: 'Wow. I'm wearing the cape. I'm wearing the S.' Extraordinary,' he says. 'I can't wait to do it for real.'"
Everyone sounds pumped to get going and enthusiastic. So that's a good thing, especially amidst those reports of script problems. Curious to see how long Warner Brothers actually takes until we get our first full-fledged look at Cavill as Superman and Clark Kent.