Wed, August 8, 2012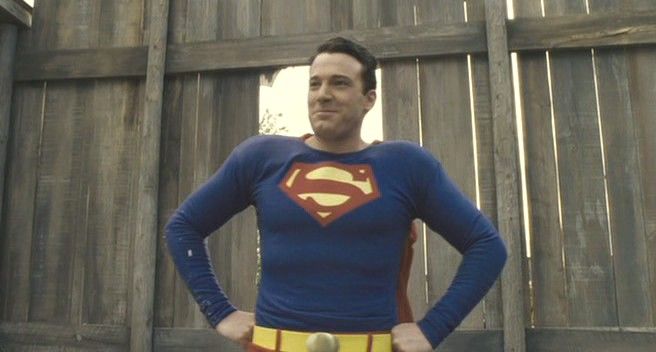 In what I consider a genius move, Variety is reporting The Brothers Warner is wooing Ben Affleck to take the helm on an upcoming Justice League flick. With the studio's golden boy Christopher Nolan requiring a well deserved break from the darkness and despair of Gotham City, Warner Bros looks as though they are turning to another one of their stud directors of choice in Affleck.
According to the trade, WB has only shown Affleck Will Beal's script, which now we know must be done or close to it. If you remember the studio also reportedly offered Affleck Man Of Steel before Zack Snyder finally accepted the gig. The multi-talented thespian/director pointed to special effects being one of the main reasons he didn't want to pursue the Superman job.
"The one benefit of having done all kinds of movies as an actor is, you learn the pros and cons of being tempted to do a really big movie because it costs a lot of money. With Superman, I think they're going to do a great version. Chris Nolan is brilliant and they've got a great director for it. "

"I've love to do something like Blade Runner but a lesson I've learned is to not look at movies based on budget, how much they'll spend on effects, or where they will shoot. Story is what's important. Also, there are a lot of guys ahead of me on the list to do epic effects movies."
You wonder what has changed for Affleck since then. My guess is that he is going to have a chance to take a pass on the Justice League script and most likely is also going to have a role in the film. I could actually see Affleck playing a pretty badass Lex Luthor, so I would be on board for that. Let's not forget Affleck donned the cape and red boots as the George Reeves' version of Superman in Hollywoodland.
What's funny is that I mentioned Ben Affleck as a possible name the studio would go to in regards to a Justice League director on the the last Movie Moan Podcast I was on a couple weeks back.